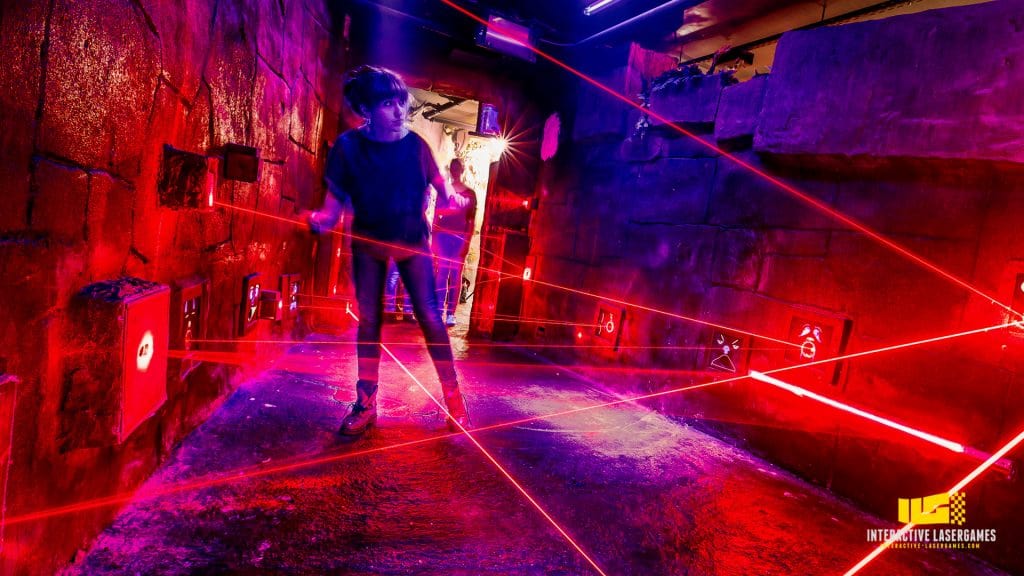 Moonlight crazy golf with laser action
Despite te summer heat we were anything but passive in terms of laser action! Within the last hot weeks the team of Interactive-Lasergames prepared a new highlight. A brandnew multi buzzer lasergame will guarantee even more action in the XXL Moonlight Crazy Golfinstallation in Duisburg.
Lots of laser action!
Adventurous sceneries, bathed in black light create an abnormal, magic atmosphere on the special crazy golf site. Here crazy golf becomes a new experience. If you submerge into the adventure, you play through an 18-hole indoor course or a 9-hole outdoor course with four different topics, like djungle, deep sea, dinosaurs or knights. Suiting the credo of the entertainment installation, we now installed an induvidual lasergame inside a 5x5m big room. The icing on the cake is the decoration of the game with shiny UV-light active color by an artist. For sure this is an eye catcher for youngsters and grown-ups.We are looking forward to the first gamers and are curious about the feedback of the golfers.